Reading Time:
6
minutes
When Instagram started back in 2010, nobody thought that it is going to be as popular as it is today. Instagram today, has become a necessity for us millennials. We share our views, ideas, thoughts and share them also. It is a place one can open up about anything and everything. However, who thought that after some while, Instagram will become a place not just for interactions but also for carrying out businesses and also promoting the same. Hence, making competitive Instagram engagement strategies so very crucial.
So, it has become very important for every business to take advantage of Instagram while they can. Engaging with customers, adhering to their needs, wants, and queries have become a pertinent part of any organization. Also, given the ever-changing dynamics of this modern world, businesses can make very good use of Instagram. From displaying their products to providing after-sale services, here are some tips for the businesses as to how they can engage their customers on Instagram more effectively.
Understanding the Target

Audience
The very first step in trying to increase engagement on Instagram is to understand the target audience. After that comes analyzing their needs, the kind of stuff they want to see, the things they are curious about.
Instagram these days is not just a platform to chill around and relax. People are using this place to grow their business. People get to know about different kinds of products when we post them on Insta. Also, customers, these days are getting more and more aware of their needs. So, it has become really important for any organization to understand them completely.
For instance, many big brands such as Apple, Sony, Samsung have their own official Instagram handles. They try to engage their customers by posting information about all the new products and services being launched by them.
Use of Proper Hashtags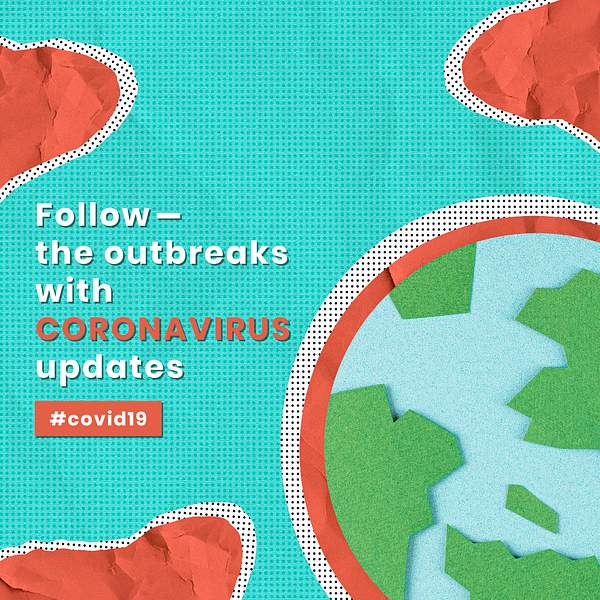 Hashtags are very important for all who are working on social media. It helps your post reach a larger number of audiences. Hashtags work in a very particular way on Instagram.
For instance, when you put a post with a hashtag, #Holi2021; it automatically gets grouped with all the posts which are uploaded on Instagram with the same hashtag. Therefore, it will reach all those people who will search for this particular hashtag on Instagram; or will appear on the search window of the same.
Using proper hashtags makes your post very popular within a short period which is tried and proven. Some companies even have their official hashtags for specific campaigns like #NationalFriedChickenDay by KFC, #OreoHorrorStories by Oreo; and one of the most famous hashtags these days related to COVID-19.
Some of the best hashtag generators are:
Engaging with Your Community
It won't be wrong to say that Instagram has a community of its own. People come here to share their views and opinions and like to know your story as well. Instagram is a safe place to tell people how you feel. So, every organization needs to engage and communicate with its audience by doing some out-of-the-box measures. It will help the business grow.

The company can enhance customer interaction by doing various Instagram activities; such as putting on Insta Polls on stories, doing a Ask Me Anything session on Instagram. Also, organizing some online competitions which will force people to come and take part in that.
Companies can also hire social media managers who are efficient enough to keep the Instagram page effective and communicable. Another thing that company should keep in mind is to keep track of all the comments and queries asked by the customers. They should reply to them as soon as possible. It will help the company to build trust among its customers.
Focus on Aesthetics
Every brand has its kind of identity and persona. One should be very careful while showing it on social media. People take very seriously the kind of content you post on social media so one must maintain an identity and should live up to that. The content that is being updated on social media should be consistent, must be updated regularly and the theme must be followed very strictly.
For instance, Nike updates the posts which are mostly monochrome, with lesser colors, most of the times black and white dominating. On the other hand, Starbucks' posts are entirely different, having a blast of colors and showcasing different Instagram stickers. This differentiation and consistency help customers to recognize the brand sometimes without even looking at the Instagram handles.
Use websites such as Unsplash, Pixabay to get high resolution images for your insta content.
Proper Use of Captions
Instagram Captions also hold a huge role when it comes to increasing customer engagement on Instagram. Captions include a line or an entire paragraph description of what you feel about the post that is being updated or some important information that your customers must know. Captions matter because we need to communicate because the sole purpose of updating a post is mentioned in the caption.
Also, research says that people often find longer captions more appealing than shorter ones. It is often said that the caption should be short and precise. There is nothing wrong with that but longer captions are also as effective as the shorter ones. In some cases, even more.
For example, when you update some kind of emotional content that needs to be told to the social world, larger captions are useful as they force people to read the whole thing and people appreciate the effort.
Social Media Influencers
Many brands these days are taking the help of social media influencers to promote their products which usually used to happen offline before COVID. But after the pandemic hit, not only the interaction of companies with customers increased but companies started to take extra efforts to maintain the contact and of course, the tasks for social media influencers increased manifold.
Many social media influencers like Diipa Buller Khosla, Shivani Singh, Kritika Khurana are promoting brands regularly, and given the fact that they have a large number of followers on Instagram, the brands have a very good opportunity to promote their products and interact with the customers through the influencers. The benefit of promoting the product is that they post stories on their Instagram handle and create a link that directly takes the customers to the company's website and this way it can increase the company's engagement with its customers.
Paid Promotions
Instagram has a special feature of paid promotions in which a company can pay Instagram a certain amount of money by which Instagram will promote your product not only to the people who follow your Instagram handle but also to the non-followers.
You have seen sometimes when you are sliding through the Instagram stories, after at least four or five stories you get an advertisement video. That is nothing else but a paid promotion. Now the benefits of using these paid promotions are that the company usually make use of this kind of advertisements when they want to showcase some newer products and when people look at that story, the curiosity arises and then they start searching the product on the Instagram handle of the handle and hence, increasing the customers' engagement. Paid promotions can slightly be high on the budget for the company but in the end, it's all worth it.
Making Save Able Content using Carousels
Instagram, sometime before introduced the concept of carousel posts in which one can post multiple images and videos at the same time but the maximum limit of ten at once. This has helped companies when it comes to promotion and engagement as now companies can share huge information in one post only.
Also, the companies should create content that is saveable so that once people start scrolling through the saved posts folder, they can suddenly get reminded of your products and this can lead the customers to interact with you and your handles at a higher rate. Once your posts get saved on their pages, the chances of your post dying are next to impossible.
So, these are some of the ways by which we can increase customer engagement on our Instagram handles. One must keep in mind all these things while updating the content on Instagram and can see significant changes in the customer interaction.