Reading Time:
5
minutes
Have you ever tasted tequila? Probably. You might be a fan or not. But have you heard about Teslaquila? Or are you normal? Mathematically, it's nothing but Tesla + Tequila = Teslaquila. Yes, Elon Musk's Tesla. The guy who made himself the real-life Tony Stark. Wait, he made himself the Iron Man? His company has recently started rolling out tequila in cool and glamorous Tesla shaped bottles for real.
Going deeper into Elon and his next-gen product ideas taught me more than I anticipated. One word. GENIUS. There were and are many such marketing geniuses. Marketing is a pretty broad topic, nonetheless. And people like Elon have used that to their advantage. Read on to know-how.
For example, Tesla is known for making cars. Electric to be specific. From electric cars to a posh sounding tequila bottle? It's a very vague transition. But guess what? People are buying it (what do you mean it's for the Instagram story?). People are checking it. People are talking about it. People are even writing articles about it. This is all about advertising. Nah, not the Tequila. Elon advertised himself. His ambitions. His god-like public image. Everything is a result of genius marketing. This can be further classified as a marketing strategy, marketing technology, branding and what not! Even if Teslaquila is just a small batch made, it has been receiving more attention lately. Studying about this 'phenomenon' gave many insights into how creative and strategic marketing can be.
In any business, the fundamental thing is to sell products. That's how you make money. But whom to sell? And how to sell? Well, there are various marketing devices that have to be put into use here. These can range from raw marketing, branding, advertising, strategies, and so on. By incorporating the right devices at the right time, one can sell anything.
First of all, have a look at the following established definitions of marketing strategy.
One thing we can infer from the above paragraph is that marketing is nothing but a carefully planned promotional strategy of the product. But it's not as simple as it sounds. From Elon Musk's Teslaquila (as discussed above phew!) to Jezz Bezos and Mukesh Ambani's Jio, marketing strategy played an instrumental role in the success of every venture in the world. How would the world know about your amazing products and services? Marketing, coupled with the appropriate strategy. It's as simple. In marketing and promoting your product, the sky's the limit for creativity. Such examples are found throughout history because it's so important.
The way you advocate the implementation of various marketing strategies decides how well people would respond to your product and how well you can reach out to people.
How to do this is a good question. For instance, we are right now in a global pandemic. Things seem to be catching up to pre-covid era, but slowly and steadily.
Think of a strategy to directly reach out to consumers in their homes. Not all are hating the WFH facility. Many even embrace it. Hence it can be predicted that they intend to permanently adopt much of their pandemic-friendly behaviour such as online shopping, home fitness and streaming video shows and pretty much many things. Also, it's more cost-efficient to use online marketing projects. It may also be a win-win. Reaching out is not a problem in this case. Advertising might become trickier. Fresh, entertaining and engaging ad experiences can be a welcome break in consumers' well-worn and homebound routines. This has increased chances of the consumer checking the product to break their monotonic routines, for a change.
But consumers are becoming increasingly conscious, socially, financially and politically than any point in history. Hence, understanding consumers' psychology has become more important than ever. It's undeniable that the pandemic has drastically changed our spending patterns. When to use above the line and when to use advertorials and such questions need to be considered.
But in what magnitude these have to be implemented depends on the situation. Throughout the digital age, businesses have amassed massive paper trails on their websites and social media accounts. With a small amount of work, consumers can easily go through a company's services, feedback to see which are offering lip service and which ones genuinely care about them. Any inauthentic or inaccurate statements about the commitment to consumer satisfaction can quickly be debunked, ridiculed, and shared virally across the internet.
Hence, care has to be taken. Data capture is easy in this pandemic era when people have time. So, B2C advertising can be implemented. Does the 80 – 20 rule i.e. 80% of the products are purchased by 20% of the consumers, works here? Time will tell.
In some times, out of the box strategies give the best results. Remember the Tesla Cybertruck incident (another marketing stunt, same as Teslaquila). The glass advertised as bulletproof cracked on live TV testing. How could this be?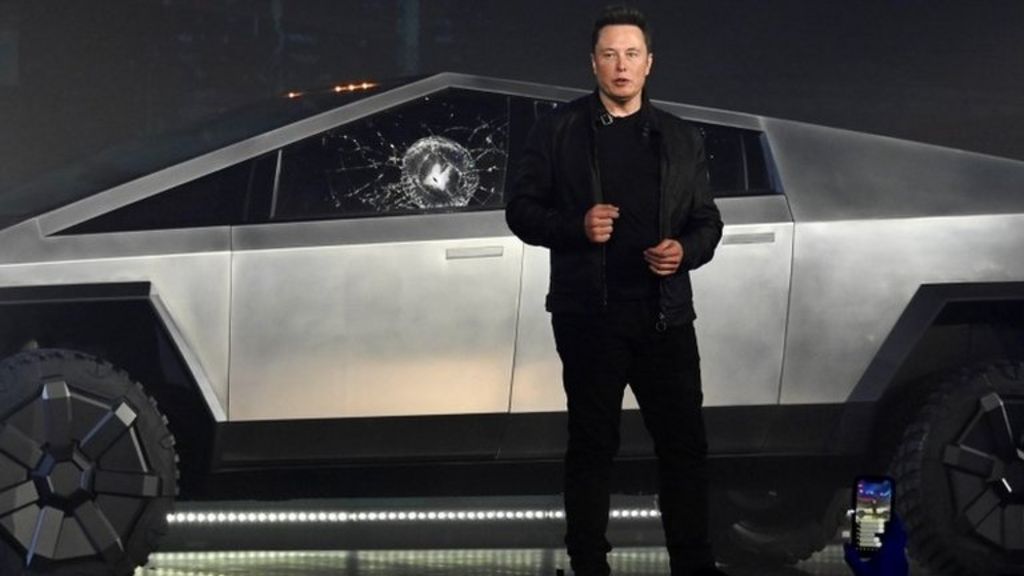 Well, this was premeditated. That failure was a pretty good way to create a sensation and get to the news. This was a marketing strategy, time, and tested.
Elizabeth Holmes founded the health company Theranos and she is on the Forbes list of most disappointing leaders. Yes, you read it right. 'Disappointing'. Her branding and marketing levels were so good that the once richest man in the world Carlos Slim Helu partnered with her now-defunct blood-testing company. But finally, everything came to an end. Her fame, the company, everything crashed. The shortcomings and inaccuracies of Theranos's technology were exposed, along with the role Holmes played in covering it all up. Theranos and Holmes were charged with massive fraud, and the company was forced to close its labs and testing centres. Her business model was that blood tests could be conducted using just pin pricking a finger and proprietary technology to even detect cancer and cholesterol. This was all covered up by her marketing strategy.
She had her persona with her like Steve Jobs and Elon Musk, which served as the prime marketing tool. Outbound marketing, darkest marketing all these played little role in this case.
This tells how important it is to reallocate budget towards different marketing strategies at different times. The pandemic situation is one such time when the marketing budget should be reallocated instead of cutting it down. This is a recession time, let's cut down marketing and advertising budget and use it for something else! Well, this is wrong. Just because it's easier to cut this down doesn't mean it's unimportant. We can learn more from Teslaquila!
---
About the author:
Sathvik Boorgu is an MBA student from IIM Indore.
She was one of the participants of Optimization – an article writing competition organised jointly by Mercur- I, Marketing club of IIM Indore and Marketing Lake.