Reading Time:
5
minutes
"Personalization happens when a marketer or salesperson can take a piece of content and make it more useful for a specific prospect or customer."

– John Jantsch
Had we ever wondered if most of the well-known retail stores we visit would have a virtual platform for us to shop from wherever and whenever we liked? Or the fact that we wouldn't have to step a foot outside the comfort of our homes to buy grocery? Most of us would answer with a solid 'No.' Innovations are introduced from time to time, keeping in mind the linchpins of any business; the consumers! With the introduction of technology and Digital marketing came a unique concept of Personalized Marketing. And it focused only on serving the content of relevance and value to these linchpins.
Today, in a world of silent races, businesses want to outwit their competitors so their product can rule the market. But it surely isn't enough if the public only just likes the virtual representation of the product. The consumer needs to physically opt for the product and connect to it. The message of your marketing campaign cannot connect to each and every individual because our perspectives and opinions differ from that of one another. So, if one wishes to convert their viewers into customers, targeting them individually is what needs to be done here. Because don't we all love it when our inevitable needs and wants are catered to keeping in mind our taste and preferences?
Be it online or offline marketing, companies seek to establish a one-on-one relationship with their existing and prospect customers, giving them an edge over the marketing strategies adopted by rivals. From your content to your products, customers are looking for a personalized experience that befits them and checks all their condition boxes. Remember, the customer always looks for exclusiveness.
Don't we all hate it when we are asked to pay for something that we never even intended to use or actually used in the first place? When we talk about our cable television, earlier there was no option but pay for all the channels and we never even tuned into most of these channels. But now, we have the liberty to choose and pay for channels of our choice. Companies also offer us packages that are custom made depending on our preferences. By doing this, companies are creating an environment for their customers where they feel valued and providing a service worth every penny a customer pays.
Customers are always seeking to come across a differentiated buying experience. By indulging customers in personalized experiences with the help of data analysis, smart segmentation and digital technology, brands are building a one-on-one relationship with their buyers. With individualized emails assisting to the needs of a certain group of choices alike, customization in products and services, custom videos by social media for birthdays and memories, these brands can communicate with their customers and provide them with a finer experience. Thus, increasing customer engagement and shooting sales revenue.
A brand website can enhance a customer's experience and introduce a window shopper to its hospitality by collecting personal information from them like their birthdays and offering one-time discounts, more or less on their first purchase or their birthday months. For example, when Starbucks offers free upgrades on drink to the customer on the purchase of a Starbucks card. Thereby converting these visitors into buyers.
In a time where E-Commerce is taking all the limelight and wanting to increase website traffic, personalization has become all the more important. With changing times, we have all in one way or another shifted to online shopping. Based on our purchase history and buying preferences, we often receive messages like 'Here are some handpicked items we thought you might like.' And when we actually visit the options, it might shock us to see how relevant it is to our taste!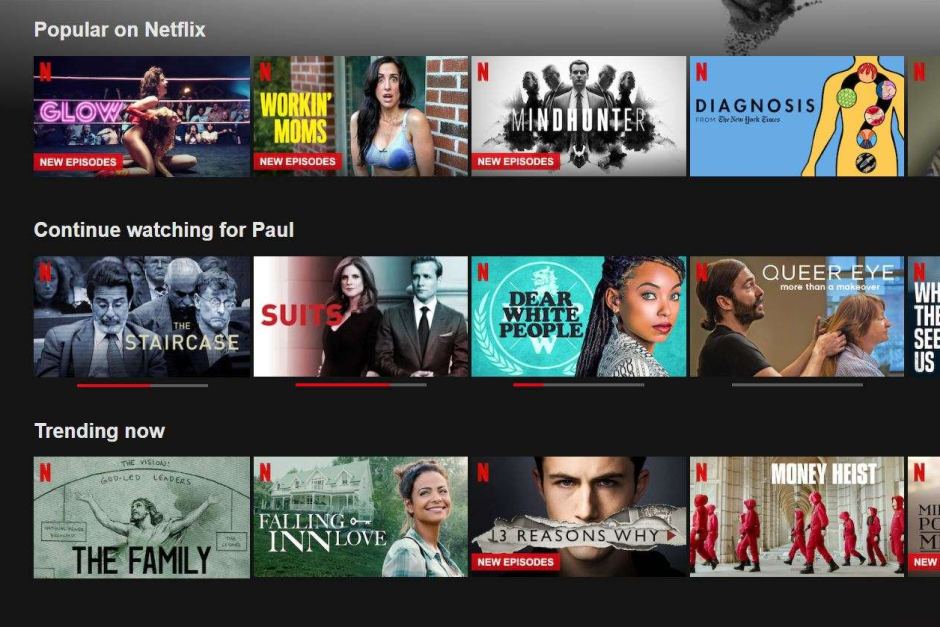 The OTT platforms have also managed to increase their share of views by indulging viewers with popping notifications of the recommendation of movies and series or with their 'Top Picks for' segment. Customers are always looking to satisfy that craving of extra attention. Market captivation of these platforms begins here.
Though personalization has already spread its wings about the upcoming trends in marketing, it has a long way to fully be effective. Companies are either underequipped or haven't found a way to incorporate personalization in their marketing campaigns. As rightly quoted by Niels Bohr "Prediction is very difficult, especially about the future." Companies should invest in the development of personalization supporting technologies that would be a suitable participant for their marketing campaign to begin early for shooting profits in the future. With AI taking over all the industries like blazing fire, it has its impact on marketing as well. AI-based personalization can help leave a good impression in the minds of the customers by bifurcating data from multiple channels and coming to an outcome that serves an individual consumer. AI can enable them to virtually try on an outfit on themselves and even give them a glimpse of how well that shade of lipstick would suit them without having to physically put them on. This makes online shopping a discrete experience for buyers. It is all about offering a fulfilling experience to your consumer and escalating your sales. Like, when Lenskart came up with its virtual try-on, customers were thrilled to experiment these glasses on their 3D images by clicking selfies. With this innovation, Lenskart became one of the most prominent brands for glasses.
Although asking for personal details like demographics, location, etcetera from the consumer helps the marketer build a database and use the collective information to deliver tailored content explicitly for a consumer, it also gives the consumer a sense of fear to provide this fragile information. But once the brand becomes successful in winning a customer's trust, the visitor who was earlier hesitant to indulge in an experience with a label now becomes a loyal and a frequent buyer of the brand. And that trust of one customer, adds a few more loyal ones to your basket. With personalization, it is also easy to manipulate a customer's psychology and make some quick gains. But instead of earning more, you might on the contrary end up losing prospective customers as no one enjoys buying from a brand with negative reviews.
Anybody can make a product, promote it and sell it. But are we merely looking to do just that? The customer looks for brands that can take care of their Wishlist in tune with their preference. The customer always remembers the service provided by the brand. If a customer has a pleasant experience starting from searching for a product to its delivery, they are sure to come back to the brand for their future purchases. The ultimate goal should be of building a relationship with the customers and gaining their trust.
Personalization is not only a current marketing trend; it is the future as the gravity of delivering value to the customer can never go out of fashion. Also, feeling connected is the need of the hour in this era of incalculable spam mails rusting in your inbox and the constant flashing ads that pop up out of nowhere. And personalization is what makes your brand's marketing campaign stand out in the crowd, like a full-bloomed lotus in a water garden.
---
About the author:
Rithika Rao is an MBA student from VES B-School.
She was one of the participants of Optimization – an article writing competition organised jointly by Mercur- I, Marketing club of IIM Indore and Marketing Lake.